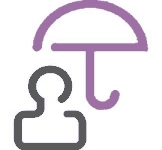 We offer two main levels of backup:
Backup to cloud or removable media
Azure Disaster Recovery
As an add-on, the Office 365 Backup service can be included to instantly recover emails, contacts, calendars, attachments and tasks.
Backup to Cloud or removable media
For single-server and small sites, we offer a monitored backup to removable USB Drive or to secure cloud storage.
Azure Disaster Recovery
For larger sites or where near instant recovery is required, we utilise Microsoft Azure to replicate Hyper-V, VMWare and physical servers to the cloud. This can be quickly failed over to running your infrastructure in the cloud or restored to onsite hardware.
Please contact us for more information.