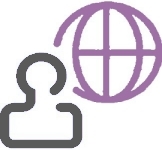 Colocation is using space in a third-party data centre to house your IT equipment, networking and data storage. Your equipment will be 'colocated' alongside that of other businesses.
By choosing our colocation service, you can:
Improve your Business Continuity by ensuring your data is off-site and protected
Free up space and eliminate the need for in-house IT infrastructure and cooling
Increase the reliability of your IT equipment in a climatically controlled environment
Provide a Disaster Recovery solution should your IT or premises be compromised
Whether you're a multi-national business needing to protect critical data – or a small business looking to free up space and improve your business's resilience – every byte receives the same world-class protection.
IT equipment takes up valuable space, requires special infrastructure and needs protecting against threats like vandalism, theft, flooding, fire, power cuts and unrestricted access. Organisations are under increasing pressure to ensure their IT is housed in a purpose-built data centre.
By choosing us as your colocation partner, you'll benefit from:
A truly world-class data centre in a low-risk location
The highest levels of physical security and threat protection
Uninterrupted power and connectivity
Industry leading customer service and care
Lower-costs and longer life for your equipment
Peace-of-mind your data is always online and accessible
Please contact us for more information.