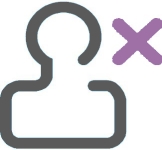 Your organisation will undoubtedly have clear aims and visions about what it wants to achieve in the next 3 or 5 years. However, many SMB's don't have an IT strategy.
Many companies will make ad-hoc additions to their IT infrasture, such as one-off purchases of Desktops and Laptops. Even this can cause issues with un-tracked warranties, different pre-installed software or "special offers" that are just not upto the job. Different Antivirus software on your machines may not sound like a problem, but the quality differs greatly, there is no central management to confirm updates are being applied or manage policies, renewals at different times of the year will throw off budgets and be more expensive then a single solution; this will all increase administration costs and IT support calls.
Your IT statergy needs to give your business the edge over your competitors, whether that be Customer Relationship Management (CRM) software that allows instant access to customer information or secure Wi-Fi access for customers visiting your office or shop.
Poynter can assist with creating your IT strategy to help achieve your goals as a business. We have the experience to identify issues and offer long-term solutions as well as "quick fixes" to annoying IT snags.
ICT Policy
Poynter can assist with creating acceptable use policies for corporate IT Networks; this includes Internet and e-mail usage.
Policies provide clear advice to your staff on what is not acceptable and what the consequences are.
Your company may already have a policy, but no way of enforcing it. We can assist with the implementation though endpoint protection and perimeter security.
Enforcing the policies also helps to reduce the risk of viruses, hacking & data theft and breaching copyright though unlicensed software and P2P file-sharing.
Please contact us for more information.