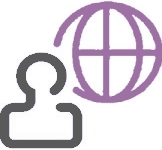 Domain name registration is the easy way to make your mark on the web. If you're ever fancied having companyname.com, now's the time to register your domain name.
Poynter domain name registration includes a wide range of suffixes such as .com, .org, .net, .co.uk, .co, .org.uk, .uk.com, .eu, .me.uk, .info and many more.
Once the domain is registered we can provide full management of your DNS records, tie into other services such as email hosting or provide you with a web console to manage the domain yourself.
We also specialise in setting up complex DNS records, such as SPF, DKIM and DMARC to protect against email spoofing of your domain.
You can also transfer your existing domains over to us for easy management and renewal.
Please contact us for more information.