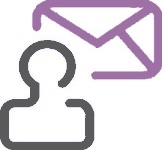 Microsoft 365 is a best-in-class productivity solution that allows you to work and collaborate anywhere on your favourite devices with trusted applications such as Word, Excel, PowerPoint and Outlook powered by business class e-mail.
With Office 365, you can join and host more productive meetings and securely store and access your documents whenever you want. In the browser, on your desktop, or on your mobile device, you'll benefit from a consistent experience with advanced tools across platforms, including Windows, iOS and Android.
Whatever you and your colleagues are working on, the fully integrated experience that Office 365 delivers will help you accomplish what you need to get done to move business forward.
You can feel secure with Office 365 helping you manage and protect your company's devices, data and budget while simultaneously giving your company a competitive advantage.
Secure your data and business with best-in-class services that work great for small to mid-sized businesses.
Gain enterprise-grade protection and business continuity without the need for an enterprise-sized IT department.
Enjoy peace of mind with straightforward management functions and a financially backed SLA as well as 24/7 technical phone support for critical issues.
Mitigate risk with continuous backup of your company's files in globally distributed data centers.
Customise security policies by user and device to ensure the right level of protection for your data.
The suite of applications is free for education establishments & charities and starts at £3.80 per user per month for businesses. We also provide a full migration and on-going management service.

The most-user friendly and powerful signature management tool on the market, Exclaimer Cloud – Signatures for Office 365 ensures all email gets a full, dynamic and professional email signature when sent from any device, including Macs and mobiles.
Add this to your new or existing Office 365 subscription.
Please contact us for more information.