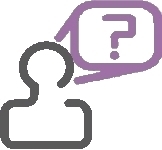 Poynter helps clients deal with changing business and technology issues. Our relationship with clients is a partnership – we bring our experience, best practices and tools to apply to clients unique requirements.
We offer a wide range of solutions all managed out of our Helpdesk. This consists of a dedicated team of experienced engineers who are available 24/7 to take your calls and emails.
We are here to assist you with any IT support problems from a forgotten password to a crashed server. Our service extends as a single point of contact from the usual Monday to Friday cover to home users, schools and weekend workers.
The helpdesk service resolves 85% of calls remotely allowing you to get on with running your business with no IT related worries.
For IT problems that can not be resolved remotely we will dispatch an engineer to site to provide desk side support. Our engineers are geographically placed to be able to respond to any IT problem in any area of the UK.
Managed Helpdesk
We outsource the helpdesk function for companies. Providing a central point of contact for logging and responding to first-line calls. This frees up your support staff to handle 2nd and 3rd line tickets.
Detailed reporting and customised call handling, such as a dedicated number, answering script can all be included. Benefits of outsourcing include:
Knowledgeable staff with specialist skills
Efficient running of the helpdesk, improving the satisfaction of the users
Clear pricing agreed upfront
Freeing up your IT staff to work on projects or bespoke systems
Dedicated On-site Staff
We can also provide staff dedicated to working on your site. The engineer(s) have the full support of the helpdesk, which can also take, prioritise and distribute your calls. You have the advantage of experience, without the cost of employers NI, PAYE or holiday & sickness cover.
Please contact us for more information.